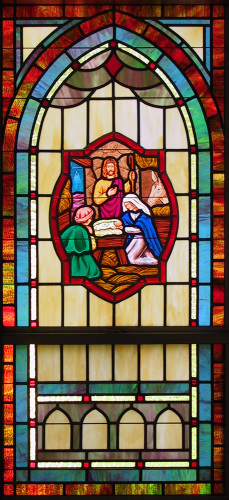 The world would have you think that Christmas is all about gifts, Santa, lights, trees, parties, and family dinners.  And while a lot of joy at Christmas centers around sharing gifts, decorating trees, and enjoying fellowship with friends, family, and co-workers, it is not the true reason we celebrate Christmas.  Christmas is about the birth of our Lord and Savior.
We at Elk River Evergreens enjoy growing Christmas trees and sharing in the commercial celebration of Christmas.   However, it is more important to us that we share Jesus Christ.  As you celebrate Christmas this year, we hope that you will take time to remember the true meaning of the season and thank God for the gift of eternal life available to all through the gift of His Son.
For God so loved the world that He gave His only begotten son that whosoever believeth in Him should not perish but have everlasting life. (John 3:16)
Wishing you a Merry Christmas,
Gary and Pat, David and Kathy, Luke and Jennifer, Meredith and Nick, Zach and Molly, Chris and Caroline, Megan, Blake and Annie, Jesse and Katie, and the rest of the ERE family.